3 R's: Reduce, Recycle, Reuse
April 12, 2012
I love SPRING!!! Especially, when all of the snow melts away and we begin our big clean up (I mean BIG CLEAN UP!! We have two black labs, Benson & Damon … so you could imagine our clean up!!! LOL!!) It's a special time of year, when the birds churp, and the trees bud… it's a sign of great things to come. It's also a reminder of how precious our earth is, and how we have to take care of it!
The 3 R's should be repeated over and over! REDUCE, RECYCLE & REUSE!!! Drill it in now, and it will make an impression forever! Don't just focus on these terms for Earth Day! Incorporate into your curriculum from the very beginning of the school year!
Here are some activities from my Earth Day Unit!
Here is a great little booklet that you could copy for your students … it's all about the 3 R's!
Ofcourse, it wouldn't be me, if I didn't include some themed writing sheets for Writer's Workshop!!
Super Earth Day Kids Writer's Workshop
A cute little Earth Day Award is always useful …
A Trash Free Lunch Day .. is important, too!!
You should all check out the Earth Day Freebie Linky Party at Sunny Days in Second Grade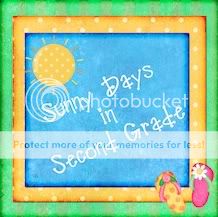 Happy Earth Day, EVERYBODY!!!
-Mrs. Leslie